When it comes to enhancing natural beauty, eyelashes have become the newest canvas for self-expression. Many people desire full, lush lashes that can transform their look. While there are various methods you can choose from to achieve this, strip lashes stand out as a versatile and cost-effective choice.     
In this blog post, we'll explore the benefits of choosing strip lashes compared to lash extensions, and introduce you to Crème de la Crème, your trusted source for strip lashes in Edmonton.
What Are Strip Lashes?
Strip lashes are artificial lashes made from hair-like fibres carefully fastened onto a thin band. They are applied to your lash line with the help of a special lash adhesive, creating the look of fuller and longer lashes. Strip lashes are temporary, which makes them the ideal choice for those who want a quick and easy way to experiment with new beauty techniques. 
The Freedom of Temporary Beauty
Strip lashes are temporary and easily removable, making them your ideal choice for enhancing your lashes for an exciting night out or a special occasion. Once you're ready to call it a night, strip lashes can be quickly and effortlessly removed, ready to be reapplied the next morning or for your next social event. This flexibility allows you to try out different looks without the commitment of lash extensions.
Endless Options for Every Occasion
Strip lashes come in a wide variety of lengths, volumes, and designs. This allows you to customize your look to match your eye shape, your personal style, and any specific occasion. Whether you're going for a subtle, natural appearance or a bold, dramatic statement, the options are virtually limitless.
Why we Prefer Strip Lashes over Lash Extensions     
Cost-Effective: 

Strip lashes are a more budget-friendly option compared to lash extensions. With extensions, you not only pay for the initial application but also for ongoing maintenance and refills. Strip lashes, on the other hand, offer a one-time purchase that can be used multiple times, saving you money in the long run

Time-Saving: Applying strip lashes is a quick and straightforward process. You can have them professionally applied at a salon, or easily do it yourself at home, saving you precious time.
Versatility: Strip lashes come in a wide range of styles, from natural to dramatic. You can effortlessly switch up your look based on the occasion or your mood, offering a level of versatility that's almost impossible to achieve with lash extensions
No Commitment: Lash extensions are a long-term commitment that requires regular maintenance and refills. Strip lashes provide you with the flexibility to wear them when you want and remove them when you're done
Minimal Damage: Lash extensions involve gluing extensions to your natural lashes, which can cause damage and weaken your natural lashes due to improper application, infections from unsterilized tools or improper daily cleansing routine of your lash extensions, and terrible allergic reactions due to the harsh adhesives used to glue the lash extensions to your natural ones.  Strip lashes, on the other hand, are applied to your eyelids sitting just above your natural lash line, thus reducing the risk of harm to your natural lashes.

There's also a bit of a learning curve with lash extensions, such as remembering not to rub your eyes, and having to change the way you sleep. If you're a stomach sleeper you'll need to transition to sleeping on your back when you get lash extensions to ensure your lashes don't fall out while you slumber. This is essential for maintaining healthy lashes, especially in Edmonton's harsh winter climate
Convenience: Strip lashes are readily available at many beauty stores, such as Crème de la Crème Beauty Lounge, making them easy to replace. With lash extensions, you have to regularly schedule appointments with a lash technician and pay for refills about every 2-3 weeks, which can be inconvenient, time-consuming and quite expensive.
Easy Application: Strip lashes can be applied by anyone with a little practice, including yourself. You don't need to be a trained professional to achieve your desired look, giving you the power to really elevate your beauty routine which also allows you to experiment with different trends and makeup looks.
Easy Removal: Removing strip lashes is a breeze. You can do it at home with minimal effort and without any special products. Removing lash extensions usually requires a professional and can be more time-consuming, adding an extra layer of convenience to strip lashes.
Crème de la Crème: Your Go-To for Strip Lashes in Edmonton
Crème de la Crème Beauty Lounge, a premier beauty boutique near Edmonton, offers the largest variety of strip lashes in Alberta. Crème de la Crème strip lashes have been designed to cater to your unique beauty needs. Their meticulously curated range includes human hair, synthetic lashes, biodegradable lashes and chocolate brown lashes, each with distinct characteristics to suit various preferences and styles. Whether you're a newbie and want understated lashes that are natural-looking, or you're a beauty maven and are looking for bold, fluffy lashes to make an impact, you'll be sure to find the perfect pair of falsies!  If you're looking for alternatives to lash extensions in Edmonton, Crème de la Crème Beauty Lounge has you covered.
Human hair lashes, crafted from ethically sourced premium hair, provide a natural and customizable enhancement. They can be trimmed and shaped to your desired length and style, promoting a comfortable fit for multiple uses and emphasizing sustainable glamour with ethical sourcing.
On the other hand, synthetic lashes offer affordability without compromising on style. With various styles, lengths, and designs, they provide effortless, striking looks for every mood and occasion. Say goodbye to the need for lash extensions in Edmonton with these versatile strip lashes.
Crème de la Crème ensures you not only look your best but feel confident and beautiful with the finest quality false lashes. Explore their collection for limitless possibilities in your eye makeup routine, and embrace beauty as unique as you are.
Discover our exquisite range of strip lashes and book an appointment with our skilled professionals. With strip lashes, you can easily boost your confidence and embrace your unique beauty, while enjoying the benefits of a temporary and easily customizable beauty routine.
Eyes are the main source of attraction in any face. Adding strip eyelashes can greatly enhance and add a touch of glamour or create a bold, striking aesthetic. 
But do you know what strip lashes are? If you are a beginner or just starting to experiment with makeup, these flimsy-wispy doodads may seem a little daunting, but not to worry, because we will unravel the allure and mystery of strip lashes. Providing tips, tricks, and best practices when it comes to the application and care of strip lashes.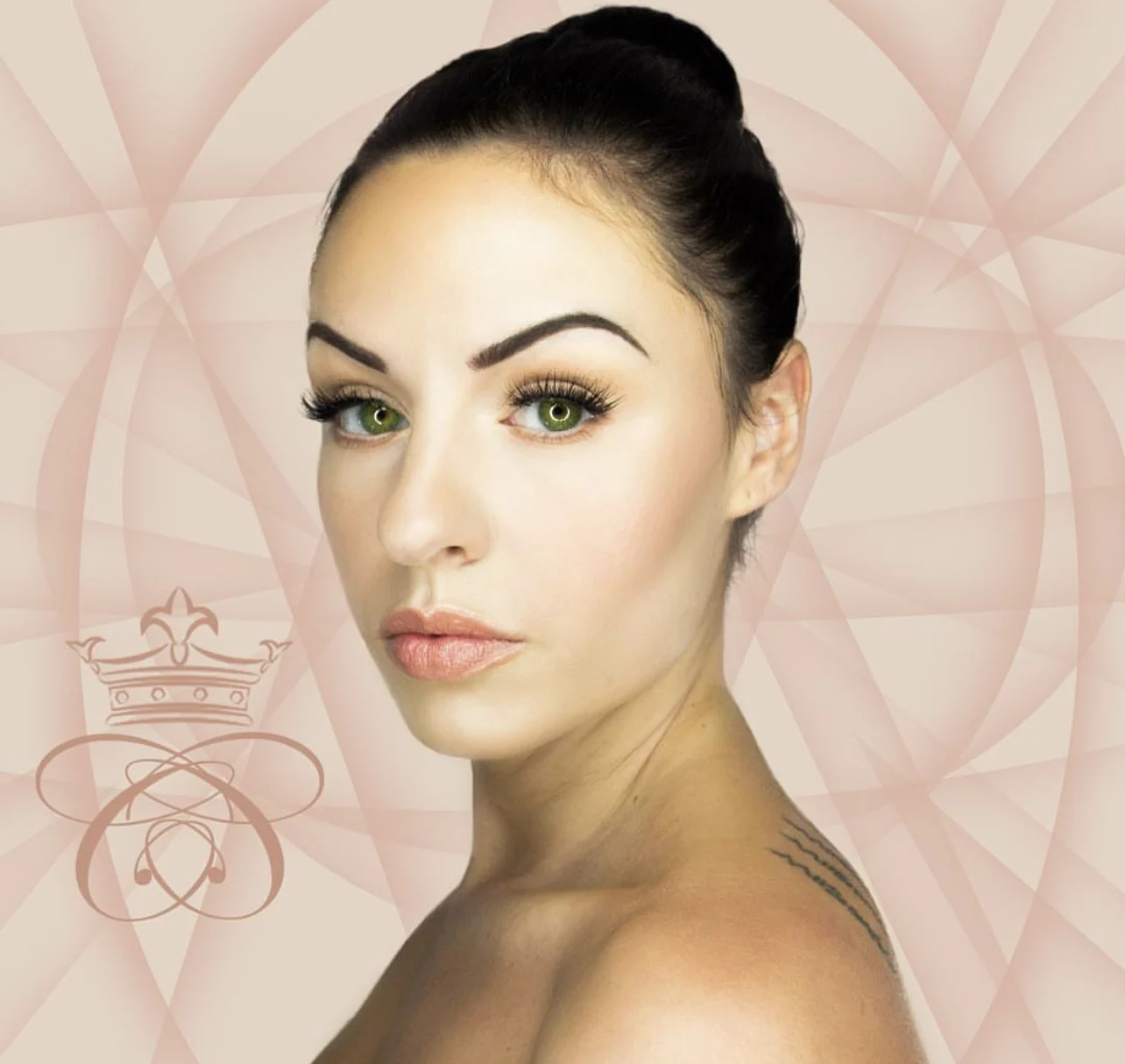 What are Strip Lashes?
Strip lashes are false lashes made with hair-like fibres that are fastened together onto a thin band and applied to your lash line with the help of lash adhesive.
The joy of strip lashes is that they are temporary and easily removable. Strip lashes can comfortably be worn for an entire workday or an evening of fun and socializing.
View this post on Instagram

Once you're ready to retire for the night, they are quickly and easily removed, until you're ready to reapply them the next morning or next special occasion.
Not only do they come in a variety of lengths, but they also greatly range in volume and design. The options are endless depending on your eye shape, desired aesthetic, and the occasion!
How to pick the perfect strip lash?
There are endless types of falsies to choose from when creating that enchanting-dreamy look. And let's face it, sometimes mascara just won't do the trick, and you need a little oomph!
When it comes to our eyes, not everyone has identical-shaped eyes; in some cases, they differ in shape and size.
Hence, choosing the right pair of false eyelashes that enhance and cater to your face and eye shape can get a bit frustrating.
Follow these pointers when shopping for the perfect pair of lashes.
For example, if you have monolid eyes, opt for lashes that come with crisscross layers and relatively good curl, such as Faux Ever And Ever. If the lashes aren't curled enough, whip out your eyelash curler to create extra height on those falsies!
-Hooded eyes
Look for lashes with length and a nice deep curl, such as Fauxbidden Fruit. If your falsies are too short in length, they'll barely be visible, so a length and a deep curl are key for enhancing and framing hooded eyes. 
-The Deep-set eyes

Deep-set eyes look great with a wispy-medium-density lash. Ensure the lashes aren't too long, because we don't want the falsies canoodling with your eyebrows.
#nofilter is the perfect lash for deep-set eyes. The short to-long design creates a beautiful cat eye aesthetic, and the lash length elegantly frames deep-set eyes without being too long!
What are Strip Lashes Made Of?
Strip lashes can be made from materials ranging from man-made synthetic fibers, sterilized human hair, or biodegradable plant matter that decomposes when mixed with soil or compost. And depending on the material of the falsies, the manufacturing process can vastly differ. 
Human hair lashes are usually made by hand; they take the longest to manufacture due to the labor-intensive process of hand curling and tying the lashes.
Lashes of man-made synthetic fibers are usually manufactured and assembled via machine process.
However, regardless of the manufacturing process, all strip lashes are attached to a flexible band made out of black dyed cotton or a transparent-soft plastic band.
How to Apply Strip Lashes
Applying strip lashes like a pro takes skill. However, it's a skill that can be acquired with some practice. Once you get the hang of applying falsies, it'll take seconds to pop them on and be out the door. 
Strip lashes are applied after all your makeup has been applied; think of it like the cherry on top!
Enhanced the look of your lashes by applying a few coats of mascara to your natural lashes. This will create a seamless fusion between your natural lashes and the falsies.
Follow these tips and tricks, and you'll be applying falsies in no time like a pro!
Tools needed: Tweezers and latex-free lash glue.
No. 1:
Carefully remove lashes from the lash tray, not damaging the lashes. Gently lift the lash, grip with your finger and peel the lashes from left to right or vice versa. Since strip lashes aren't one-size-fits-all, they may need to be trimmed to fit and frame your eye shape properly.
Pro tip: When trimming lashes, ALWAYS trim from the outer corners, not the inner corners. Trim small amounts of the strip lash until the length is a comfy yet proper fit for your eye. Repeat the same trimming technique for your eye.
Now it's time to expertly place your falsies on, with the help of eyelash glue. 
Pro tip: If using traditional lash glue in a soft squeeze tube. Follow these tips:
Make a fist with one hand and squeeze a small amount of lash glue onto the back of your fisted hand. Pick up your lash, and take the back end of your tweezer to scoop up the lash glue on the back of your hand.
Then, apply a thin layer of adhesive to the lash band. Wait about 20-30 seconds for the lash glue to become slightly tacky before applying the lashes to your lash line.
If using lash adhesive in a tube with a wand applicator, apply the lash glue directly to the lash band with the precision wand. If using an eyeliner lash glue, go ahead and line your eyelid, create a natural swoop, cat eye, or winged eyeliner, and promptly apply your falsie. 
No. 2:
Check the length and placement of your strip lash after trimming by placing the strip lash directly on top of your natural eyelashes.
Double-checking the width of the falsies ensures that the width of the lash is trimmed to the appropriate size and that the falsies comfortably line up with the inner and outer corners of your eye. If the falsies are still a tad long, trim any overhang in small amounts, until the proper width is reached.
No. 3
:
Once your glue has become slightly tacky, place your tweezers in the centre of your strip lash and attach the falsies as close to the base of your natural lash line.
Hold the lashes against the skin for a few seconds to ensure adhesion, then move on to either the outer or inner corners of your eye and gently hold the hand down to ensure adhesion to your lash line.
Repeat this step until the falsie has fully adhered to your lash line. Then, take the back end of the tweezer and gently pat down the strip lash to ensure it's secure.
You can also use your fingers to gently pat or "push down" the paint to ensure proper adhesion.
Pro tip: The trick to a flawless-looking strip lash, that'll have people wondering if you were born with naturally luscious lashes, is technique. The closer you place the falsies to the base of your natural lash line, the more natural the effect. 
No. 4
:
Once the lashes are set,  use a light touch of mascara to really blend the falsies into your natural lashes. 
No. 5
:
For more dramatic eye makeup looks, a coat of liquid eyeliner can be used to camouflage and disguise the false eyelash band into your natural lash line. 
6 Benefits of Striplashes
1: Temporary Glamour
Strip eyelashes are amazing for creating quick, glamorous eye looks in a matter of seconds. Falsies are available in various designs, volumes, textures and lengths to choose from. It's never been easier for women to enhance their beauty.
2: Convenient
With a little practice, strip eyelashes are convenient and can be applied in the comfort of your home.
Skip the lash technicians, harsh irritating glue, and hours long process of applying individual lash extensions. Strip lashes can be worn for the day or night and quickly taken off in a flash!
3: Reusable
Falsies are reusable, and depending on the material of the falsie, they can be used anywhere from 10-20 times!
5: Affordable
Compared to lash extensions that a professional lash technician applies, strip eyelashes are affordable!
Lash extensions can range from $80 to $140 for a full set; refills are also pricey and range from $65 and up!
6: Enhances Beauty
There's a je ne sais quoi factor about falsies. Strip lashes will do for you what mascara alone could never accomplish.
Strip eyelashes can frame the shape of your eyes, balance asymmetrical features, and enhance and elevate any makeup look.
Whether you're looking to achieve a naturally understated aesthetic or a bold glamorous vibe, with your eyes being the main focus, there's a falsie that will help you elevate your beauty goal.
Ultimately…
Strip eyelashes are amazing and should be experienced by all beauty lovers! Falsies are available in many different styles, densities, lengths and even colours! They are a fun and temporary way to experiment with different makeup looks, styles and techniques. 
Strip eyelashes aren't just for experienced makeup junkies, they are an awesome way for beauty novices to explore makeup trends and create their own beauty rituals.
To lash or not to lash? This is the question at heart, and the answer to that is obvious. When in doubt, always choose a strip eyelash!
0
Your cart is empty.