What Beauty Lover Doesn't Like Gifts?
It's that time again. You are looking for the perfect gifts to give those who helped get you through the year. Here, there is something for every beauty lover: the bold lip babe, the eyeshadow fine artist, the skincare devotee, the lash addict, and the nail polish maven. While you are at it, maybe grab a gift for yourself. You've earned it.
For the One Who Loves Lipstick
Whether their thing is a liquid to matte, a classic cream, or a juicy gloss, you could tip over their purse and out would tumble a dozen different products. They are always giving you the best tips for lips, so why not turn the tables and present them with what is sure to be their new favourite? For the lover of bullet lipsticks, pick from 22 Crème Lipstick shades. For the friend who swears by the long-wear nature of a liquid to matte, there are 15 Velvet Lip Crème shades to choose from. And, for the one who's lips are always reflectively glossy, there are 17 Buttercrème Lip Gloss shades to make their day with.
For the One, Who's Eyes Always Look Like Art
They have mastered them all: smokey eyes, cut creases, and gradients. They can line their eyes with a flick of the wrist, whereas you spend precarious hours trying to evenly apply liner, and you're probably going to redo one eye. Makeup is an art and their blending skills are living proof! Select one of six eyeshadow palettes or pull together the colour story that makes you think of them by choosing from individual pans of matte, shimmer, or foiled shadows.
For the One Who Never Skips Skincare
Their skin is flawless. You are in both awe and envy. No matter how late, tired, or tipsy they come home, every step to their routine is diligently followed. Give them a skincare gift that will fit right into their rotation. There are four Beauty Elixir formulas to choose from – one of which has 24K gold in it! 
For the One Who Believes Lashes are Life
They are bold, bodacious, and they have a pair of lashes for every day of the week and every special occasion in-between. Be a lash hero, and introduce them to the latest fluttery addition to their collection. Give them their next pair of intense statement lashes, like Strike a Pose or, lean towards subtle and pretty with the perfect day time lash: Faux Sure They're Real.
For the One Who's Nails are Never

Au

Naturelle
Their nails are always perfectly shaped. Not a cuticle out of place. They change up nail colours like someone would lipstick, and if they head to the salon? They bring their own nail polish because their collection will always be superior. You could gift them one of many equally show-stopping Blue Label Nail Glosses but, why not go a step further? Consider instead one of three Black Label Nail Glosses to add a coat of luxury to any manicure. Pick from 18k gold flakes, 24k gold flakes, or platinum flakes.
Embrace Bold Fall Colours With The Perfect Shade For Your Skin Tone
Autumn is in full swing, so it is time to get glam accordingly. Pink is always cute, and you can never go wrong with nudes, but it is no longer their turn to shine. Put down that coral lipstick and prepare to embrace bold fall colours! There's a perfect shade for your skin tone, let's take a deep dive! Deep dark reds and rich berry tones are in season. They can be intimidating to the unaccustomed but don't worry; there is a surefire way to narrow which lipstick looks best on you, lets give you some of our trusted lip tips!
Identify Your Tones
The majority of makeup this or that questions can be answered by figuring out your undertones. It is a common term you will encounter when picking out everything from eyeshadow to foundation. Most people fall under warm or cool. Warm-toned individuals have yellow, golden, or olive tones in their complexion, and those who are cool have pink, red, or blueish tones. Take a look at your wrists. How do your veins appear through your skin? If they look bluer, you are cool-toned, and if they seem greener, you are warm-toned. How did you fare this summer? If you tan before you burn, you are warm-toned, and if you burn before you tan, you are cool-toned. If you are having trouble using these methods, especially for those with very dark skin tones who cannot see their vein colour, instead try taking a photo of yourself against a bright white towel with no makeup on. Against the bright contrast of the background, you should be able to see what undertones you have quite clearly.
There is a third category: neutral undertones. While you may have just as much trouble as everyone else matching your foundation, if you have neutral undertones, you can rest assured that pretty much any of the lipsticks below will suit you. Go wild!
Seeing Red
Who doesn't love a red lip? It is usually the first lipstick we try when it is time to experiment with bold colours. It always starts out a little scary but turns out to be worth it. Whether it is time for you to break out of your comfort zone or just looking for your next read, let us look at the options. So, you have established that you are cool-toned. When shopping for your red lip, look for products with blue or purple undertones. Think of a deep cherry red instead of a bright orange-red.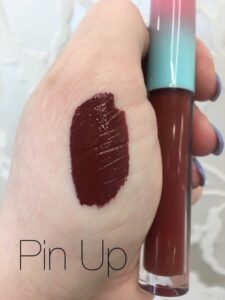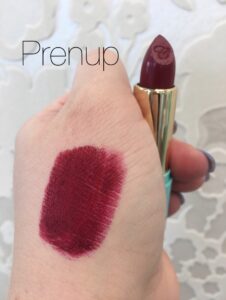 You have checked all the boxes and have realized you are warm-toned. As you are swatching, lean towards lipsticks with reddish, peach, orange or yellow undertones in it. You will find that bold orange-reds, brick reds, and terracotta will suit you best.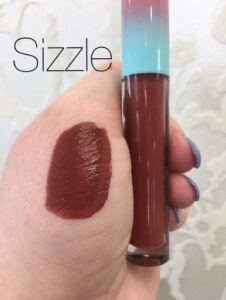 Bold in Berry
Berry coloured lipsticks are as varied as the little fruits from which they get their name. So many different shades fall under berry! From light and preppy to dark and vampy. We are sticking with the latter, however, because they are what autumn makeup is meant for! If you are on the cool-toned side, look for lipsticks in wine or cranberry shades. Once again, think blue undertones. A deep plum shade will look incredible on you.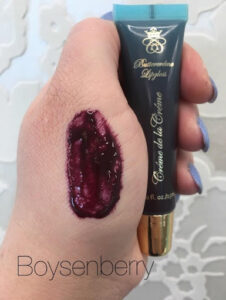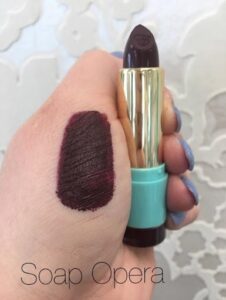 Warm tone berry shades follow along the same lines as warm tone reds as well. Look for shades with orange, red or yellow undertones. You will rock a berry shade that leans maroon or burgundy!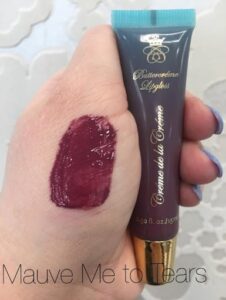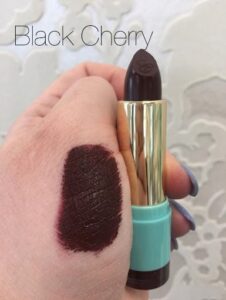 If You're Feeling it, Wear it!
Picking a lipstick based on your undertone is a great way to narrow down your choices and try something new. Like most rules in makeup, it is hardly the law, though! If you're cool-toned and want to wear a warm-toned lip or vice versa, go for it. Have fun with your looks and get creative this fall.
0
Your cart is empty.